Roasted Garlic & Herb Marinated Fresh Pork Tenderloin
Smithfield Marinated Roasted Garlic & Herb Fresh Pork Loin Filet is freshly seasoned and marinated with hints of roasted garlic for mout… View More expand_more
check
Feature:
No Artificial Ingredients
check
Feature:
Product of USA
check
Feature:
19g Protein Per Serving
Ingredients
Marinated With Up To A 20% Solution of Water, Vinegar and Salt Rubbed With: Spices, Sea Salts, Dextrose, Tapioca Starch, Onion Powder, Dehydrated Garlic, Maltodextrin, Dehydrated Red Bell Peppers, Natural Smoke Flavor, Citric Acid
Nutrition Facts
Amount Per Serving
Serving Size: 4 oz
, Servings Per Container: 5
---
Suggested Recipes
Recipe
restaurant_menu
3 Servings
alarm1 hr 30 mins
schoolIntermediate
restaurant_menu3 Servings
star_borderstar_borderstar_borderstar_borderstar_border
(0 Reviews)
Recipe
restaurant_menu
2 Servings
alarm50 min
schoolAdvanced
restaurant_menu2 Servings
Related Articles
Article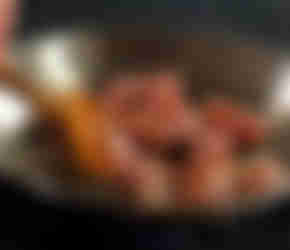 Sautéing pork on your stovetop is a quick and easy way to have dinner ready in minutes. Just a small amount of oil or butter in a pan and plenty of stirring allows meat to cook evenly, leaving a nice caramelized flavoring that can be used as ...
Article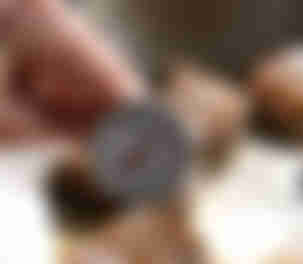 Knowing when pork is at its tender best is easier than you think. All you need is a meat thermometer. Because for most pork cuts, an internal temperature of 145˚F ensures that you'll have perfectly cooked pork that is tender and juicy ...
Article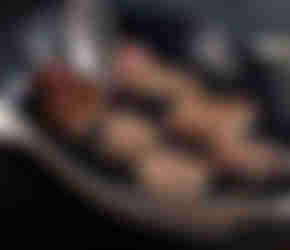 Now you can have pork tenderloin even when time is tight. This video will show you a quick and easy technique for slicing and grilling pork tenderloin that results in gorgeous medallions that taste delicious.
Customer Reviews & Ratings